1. The design standards for chemical construction projects and the noise control standards in the plant area shall comply with the "Code for Noise Control Design of Industrial Enterprises" (GBJ87).
2. Noise (or vibration) control design for chemical construction projects shall adopt comprehensive prevention and control measures according to the characteristics of the production process and the nature of the equipment, adopt new processes, new technologies, new equipment, and the mechanization, automation, and containment of the production process to achieve long-distance or isolation. operating.
3. Under the condition of satisfying the production, the layout of the general plan should be reasonably planned in combination with the acoustic factors, and the high noise area and the low noise area should be separately arranged, the noise pollution area should be far from the living area, and the land and buildings (structures) should be fully utilized. Other natural barriers block the propagation of noise (or vibration).
4. All types of mechanical equipment selected in chemical design shall have noise (vibration if necessary) indicators. Low noise mechanical equipment shall be used in the design. For noise sources that exceed the standard in a single design, effective noise source characteristics shall be adopted in the design. The prevention and control measures make noise (and vibration) comply with national standards and relevant regulations.
In chemical engineering design, vibration isolation and vibration isolation design shall be adopted when mechanical equipment with solid sound propagation and vibrational radiation noise caused by strong vibration or impact, or vibrations affect the operation of personnel, mechanical equipment, and the surrounding environment.
Operators operating in high-noise work areas must be provided with the necessary personal noise protection equipment, and sound-proof operation rooms should be provided if necessary.
China Labor Insurance Network
Welded galvanized steel pipe with hot dip or electric galvanized layer on the surface.Galvanized steel can increase the corrosion resistance of steel tube and prolong the service life.
Application
Galvanized pipe USES is very wide, in addition to a general low pressure fluid such as water, gas, oil line pipe, also used as oil industry, especially the ocean oil field oil well pipe, oil pipe, chemical coking equipment of oil heater, the condensing, exchange of coal distillation wash oil cooler for tube, and trestle pile, mining tunnel supporting frame tube, etc.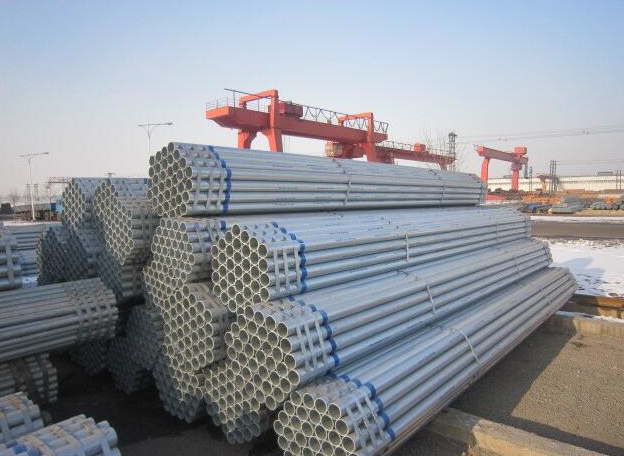 If you have any questions, please contact with us directly and welcome you can visit our Factory.
Galvanized Steel Pipe
Galvanized Steel Pipe,Hot Dipped Galvanised Pipe,Hdg Galvanized Steel Pipe,Lsaw Steel Pipe
HEBEI CHENGYUAN PIPE INDUSTRY GROUP CO.,LTD , https://www.hbcytube.com