Recently, the chief expert of the National Torch Program Superhard Materials Industry Base, the Honorary Dean of the School of Materials and Chemical Engineering of Zhongyuan University of Technology, and the Special Consultant of China Superhard Materials Network, Professor Wang Qinsheng, visited the China Superhard Materials Network and had an in-depth exchange with the website general manager Shi Chao. . Professor Wang Qinsheng first highly affirmed the solid work and achievements of China Superhard Materials Network as a professional information service platform for the superhard materials industry. He said that China Superhard Materials Network is the earliest industry portal in the industry. In the past 17 years, China's super-hard materials network has been approximating, thick and thin, diligent accumulation and application, is the super-hard materials industry. The most professional and authoritative industry portal.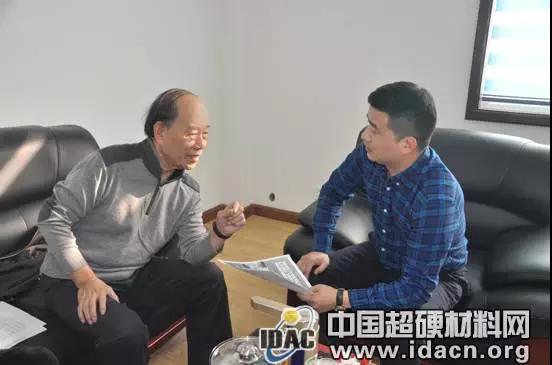 Subsequently, Professor Wang listened carefully to the report of General Manager Shi Chao on the recent construction of the website. Immediately afterwards, the two parties focused on the "Second International Carbon Materials Conference & Industry Exhibition & Diamond and Carbon-based Film Materials Forum" and conducted detailed and in-depth communication on the forum theme, agenda arrangement and inviting personnel. At the same time, Professor Wang Qinsheng, as the host of the closed-door summit of the CEO of this forum, exchanged views with Shi Zong on the preparations for the closed-door summit. The two sides reached a preliminary consensus, clarified the tasks, and laid a good foundation for the success of the forum and the CEO closed-door summit. Professor Wang Qinsheng's resume Professor Wang Qinsheng, graduated from Tianjin University in 1967 (5-year undergraduate); from 1967 to 1981, he worked directly at the Shanghai Steam Turbine Works of the Ministry of Machinery; since 1981, he taught at Henan University of Technology and served as a superhard material. Director of the Institute of Products, is the founder of superhard materials and products; since 2004, he is a Distinguished Professor of Zhongyuan University of Technology, Honorary Dean of the School of Materials and Chemical Engineering, and Director of the National and Local Joint Engineering Laboratory of Diamond High-efficiency Precision Sawing Tools. At the same time, he is currently the chief expert of the part-time national Torch Program superhard material industry base, the national superhard materials and products regional high-tech industrial chain expert group leader, the China Machine Tool Industry Association superhard materials branch technical expert committee executive deputy director, the national abrasive mill Senior Consultant of Standardization Technical Committee, Chairman of Superhard Materials and Processing Technology Committee of Henan Mechanical Engineering Society, Chief Engineer of Henan Diamond and Product Engineering Research Center, Honorary Director of Expert Committee of Hebei Diamond Tools Association, Education of Fragile Material Processing of Huaqiao University Consultant of the Engineering Technology Research Center and Special Consultant of China Superhard Materials Network. As a well-known superhard material expert, Professor Wang Qinsheng presided over more than 10 projects such as "High-grade diamond growth principle and process research" and "Quality and low-cost new diamond saw blade development research", and won the second prize of National Science and Technology Progress Award in 2011. 1 item, with more than 10 invention patents and utility model patents such as "Diamond Synthetic Rod", "Diamond Grindstone Composite Submerged Material", "Diamond Saw Blade Regular Sanding Device", "Diamond Wire Saw Plating Sand Drain", Editor-in-Chief and Chief Editor "Superhard Material Manufacturing", "Superhard Materials and Products", "Diamond Sintered Products", "Superhard Material Electroplating Products", "Abrasive Abrasives Technical Manual" and more than 10 monographs and college textbooks, published papers And more than a hundred translations.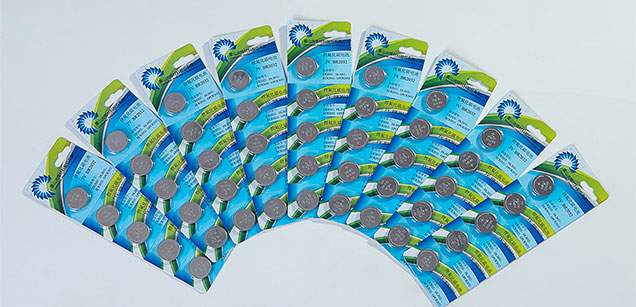 The battery is used in the situations for power requirements with high and low temperature performance, high energy density, such as tire pressure monitor system(TPMS), car keys, industrial control board, computer motherboard, intelligent instrument, unattended operation instrument and other applications.
Button Lithium-fluorocarbon Battery (Li-(CFx)n) Models Of BR1225
Shandong Zhongshan Photoelectric Materials Co., Ltd , https://www.chzsem.com