Regarding the choice of lamps, be cautious, which is not only related to the comfort of the house, but also to human health. I saw six principles on a website some time ago and it feels very good. Here is the reference:
1. Simple principle lighting should play a finishing touch in the room. Overly complicated shapes and overly complicated colors are not suitable for designing simple rooms. The choice of minimalist lighting is also easy to clean.
2. Convenience principle Most people have experienced the replacement of the ceiling light bulb: step on the table, step on the chair, stand 90°, raise the arms over the head to the ceiling of 2.5 meters or even higher... When choosing lamps, be sure to It is convenient to consider replacing the bulb. Hanging lights should be used in rooms without ceilings because the distance from the chandelier to the ground is short.
3. Energy-saving principle Energy-saving light bulbs not only save electricity, illuminance, but also dissipate heat, and are suitable for multi-head lamps. Energy-saving bulbs are mostly standard screws, and chandeliers are available in two sizes, one is standard and can use energy-saving bulbs; one is non-standard and cannot use energy-saving bulbs. Be careful when choosing: Spotlights are mostly non-energy-saving products.
4. Safety principles must choose the lamps of regular manufacturers. Regular products are marked with total load. Depending on the total load, it is possible to determine how many wattages to use, especially for multi-head chandeliers, ie the number of heads × the number of watts per bulb = total load. In addition, the bathroom and kitchen with large moisture should use waterproof lamps.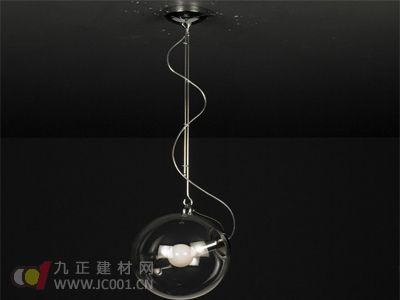 5. Functional principle Different rooms with different functions should be equipped with different styles and illuminations. The living room should be bright and rich lamps; the bedroom should be equipped with lamps that make people lie on the bed; the children's room should be bright and varied, and the bathroom should be clean and simple; the kitchen should be easy to choose. Wipe and clean the lamps; the top of the piano should be spotlights that can be used to the piano; some places that require special performance can also choose spotlights.
6. Coordination principle Lighting should be coordinated with the overall style of the room, while multiple lamps in the same room should maintain color coordination or style coordination.
Many people have considered the lighting for a long time during the renovation. They have seen a lot on the Internet and eventually bought it online. Because the store has fewer styles and higher prices, you can choose the online store, online sales champion, and a lot of praise. The most important thing is that the price is cheap and fashionable, and the quality is very good!
Professional Rubber Magnets Manufacturer in China. Specialize In Manufacturing Flexible Rubber Magnets, Rubber Magnetic Sheet, Rubber Magnet Sheet, etc products.
Rubber Magnet is a magnet compounded by magnetic powder and high polymer materials through the special craft. It has some advantages in magnet shaping, size precision, flexibility etc. It may take the strip, circular, various geometric figured, sheet, coiled material (max. width 620mm, thickness0.4-8mm, unlimited length) according to the customer's requirements. Its surface may implement UV oil coating, spray lacquer, printing, lamination, double-faced adhesive tape, PVC processing and etc. if you have the requirement of the rubber magnet, pls feel free to let us know that, and we will provide you the best choice.
Usually, plastic and rubber magnetic roll are made by strontium or barium ferrite powder mixed with polymers, and more recently, in rare earth Flexible material, Neodymium Iron Boron, all loaded into PVC binders, which has a particular steady magnetic power and a smooth surface, which is a uniquely desirable combination of properties for many product designer with a lower cost, especially in flexibility and machinability, no other magnetic materials has this characteristic comparable to it. As to the size of rubber magnetic roll, customer's length available on quantity orders. Splice-free rolls on request.

Available thickness of plastic and rubber magnetic roll (plain): 0.4mm-5.0mm, max width: 620mm, unlimited length. Tolerance: Cut length 0.2m, width l mm, Thickness 0.05-0.07mm. Higher tolerance is available upon request.
Rubber Magnets
Rubber Magnet, Rubber Magnets, Flexible Rubber Magnets, Rubber Magnetic Sheet, Rubber Magnet Sheet
China-Base Ningbo Foreign Trade Co.,Ltd. Ningbo Songko(CBNB) Magnetic Material Co., Ltd. , http://www.cbnb-magnets.com