Strong team support, excellent quality system
Build 40 countries and regions selling
The company has more than 550 employees, 60 engineers and technicians, 6 leading domestic and international production lines, mainly produces middle and high-end PU/PU, PU/TPU, PU/rubber and cold sticky crafts, safety shoes or outdoor Shoes, monthly production of more than 160,000 pairs. At present, the company has passed ISO9001:2008 international quality system certification, also passed the European BSCI and the United States Wal-Mart company audit. In addition, the products of Chunjiang Footwear have also passed the European EN ISO 20345:2011 standard and the Australian AS/NZS2210.3:2000 standard, and obtained more than 100 copies of various standard certificates such as CE, AS/NZS, etc. The products sell well in Europe, America, Arabia, etc. country / region.
After 13 years of development, Chunjiang Shoes has three subsidiaries: Linyi Chunyu Shoes Co., Ltd., Shandong Sails Shoes Co., Ltd. and Linyi Spring Import and Export Co., Ltd. Chunjiang people adhering to the "integrity, pragmatic, innovative and efficient" spirit of enterprise and "people-oriented, quality as the root, strict and reasonable, scientific and technological innovation," the quality of the principles and concepts. Truly realize the products promise of "Chunjiang Safety Shoes Makes Your Future" to the people all over the world.
Chunjiang safety shoes make your future
High-quality steel baotou and sole anti-piercing
Chunjiang Shoes has always been implementing the "supply of high quality materials to provide consumers with quality products" steel Baotou process technology, with a scientific footwork structure concept, selected finest leather casting, "The steel head used in our safety shoes, whether it is Thickness, anti-smelling performance, and anti-rust performance are all far from the steel heads sold on the supermarket." Lin Yonggang, chairman of Chunjiang Footwear, said, and showed the profile of his safety shoes to the global shoe net: Layers of leather, tongues, soles and uppers of shoes are filled with sponges of a certain thickness to ensure comfort; breathable mesh is used for the inner lining of the protective layer of the ankles; the middle of the insole is supported with a mixture of PU and TPU, and the toughness and hardness coefficient are adequately protected. Arch section. In addition, Chunjiang's safety shoes also has its own unique anti-smashing and piercing-resistant soles. The Chunjiang safety shoe soles are equipped with a high-quality steel midsole, which can largely resist the impact of hard objects and sharp objects. The safety factor is higher and PU/rubber soles are used. , Wear-resistant, non-slip, soft air cushion unique to the heel, reducing the impact of external force on the heel, providing a more comfortable wearing experience.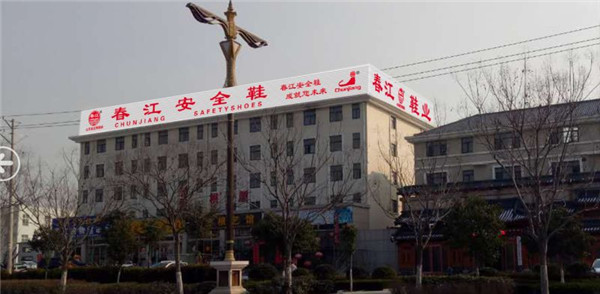 Never forget the full heart of honor
Spring River Shoes has been running
Today's Chunjiang safety shoes have become famous as the products sell well overseas. Chunjiang Shoes always strives to develop high-quality safety protection products to meet the diverse needs of customers in different countries. The security protection experience communicates with various companies.
For several years in succession, Chunjiang Shoes has successively won the awards of Shandong Famous Trademark, Linfen City Specialized New Enterprise, Shandong Province Safety Shoes Demonstration Enterprise and Star Enterprise. These glories are the pressure and the driving force for the sustainable development of the Chunjiang footwear industry. By 2016, the sales of the Chunjiang footwear industry had reached 130 million, making a considerable contribution to the local economic development and international trade exchanges. In the 2016 China Shoe Industry Festival, Chunjiang Shoes won the award of "Top Ten Footwear Enterprises in Shandong". The Chunjiang brand has been recognized and praised by customers. It can be foreseen that Chunjiang Shoes Co., Ltd., which has always insisted on innovation and development, will surely create even more brilliant performance. .
Its main function is used as detergent. It can make different kinds of Additive Package. Also can be used as Tbn Booster for various lubricant. With long-chain alkylbenzene sulfonic acid as a main raw material, TBN Booster Calcium Sulfonate is produced by neutralization and super high alkalization reaction. The product has excellent alkaline storage property, good oil solubility and strong acid neutralization capability, and it can immediately neutralize organic acid and inorganic acid in oil; meanwhile it also has excellent high-temperature detergency and thermal stability.
Based on different TBN number, it can be classified as Super Overbased Synthetic Calcium Sulfonate TBN 400, Overbased Synthetic Calcium Sulfonate TBN 300, Medium Base Synthetic Calcium Sulfonate TBN 150, Low Base Synthetic Calcium Sulfonate TBN 50, ect.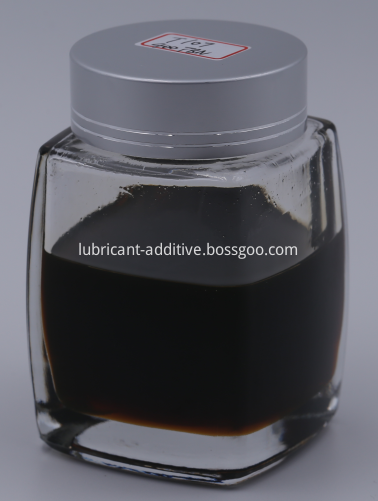 Calcium Sulfonate,Tbn Booster Calcium Sulfonate,Tbn Booster,Tbn Improver
Zhengzhou Chorus Lubricant Additive Co.,Ltd. , https://www.cn-lubricantadditive.com